Iterative Edition Variant 2
Hero, TOC, Activity, Resources, Texts, Metadata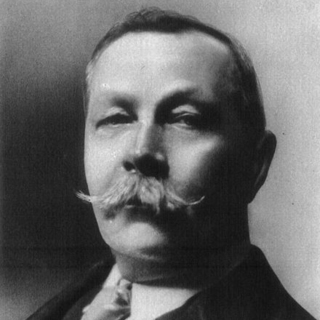 Manifold projects can be simple or complex. This variant represents a nearly finished "iterative" Manifold project: a hero block to contextualize the content, a TOC content block for the final version of record, followed by a Text block listing other materials, and a Resource block for added multimedia.

Other "Iterative" projects in this collection provide alternate approaches using the same core material.
1887 #ArthurConanDoyle https://t.co/ltx8UU1pwb #CharlesDarwin https://t.co/BMtzvxrEku https://t.co/dIuiKnXqGv  201… https://t.co/v7slO5Sa65

The Merthyr Séance: The Story of Evan Powell & Arthur Conan Doyle https://t.co/vcPlpFC5wh #MerthyrTydfil… https://t.co/ORyxRPDofJ

Whenever you have eliminated the impossible, whatever remains, however improbable, must be the truth. - Arthur Cona… https://t.co/9CDsWVRgFq

Something to salivate over: A complete ms of "The Adventure of the Greek Interpreter." But the opening bid is $100K… https://t.co/2sGPx3OCTU

Violence does, in truth, recoil upon the violent, and the schemer falls into the pit which he digs for another. ~… https://t.co/z29GVJwELZ

¿Sabías que #ArthurConandoyle intentó matar a #Sherlock Holmes? Te cuento esto y muchas otras curiosidades del dete… https://t.co/gVOq93gbBQ
Project Documents
This is a collection of all the iterative texts that informed this project, from draft manuscripts to supplementary documents.
Supporting Texts
This text has 0 annotations

This text has 0 highlights

Abstracts can be included to contextualize individual texts as readers peruse this page. Diam vel quam elementum pulvinar etiam non quam. Dolor sit amet consectetur adipiscing elit duis tristique. At consectetur lorem donec massa sapien. At urna condimentum mattis pellentesque. Consectetur a erat nam at lectus urna duis convallis. Lacus viverra vitae congue eu consequat ac felis. Tortor id aliquet lectus proin nibh nisl condimentum. Mi in nulla posuere sollicitudin aliquam ultrices sagittis. Amet consectetur adipiscing elit pellentesque habitant morbi. Justo nec ultrices dui sapien eget mi proin sed. Risus in hendrerit gravida rutrum quisque. Eget egestas purus viverra accumsan in nisl. Imperdiet nulla malesuada pellentesque elit. Pellentesque habitant morbi tristique senectus et netus et malesuada. Sem viverra aliquet eget sit amet tellus cras. Diam maecenas sed enim ut sem viverra. Aliquet nibh praesent tristique magna sit. Gravida neque convallis a cras semper auctor neque.

This text has 0 annotations

This text has 0 highlights

Abstracts can be included to contextualize individual texts as readers peruse this page. Ac felis donec et odio pellentesque. Congue quisque egestas diam in arcu cursus euismod quis. Placerat vestibulum lectus mauris ultrices eros in cursus turpis. Auctor augue mauris augue neque. Aliquet risus feugiat in ante. Lacus vel facilisis volutpat est velit. Vivamus arcu felis bibendum ut tristique et egestas quis ipsum. Ut faucibus pulvinar elementum integer enim neque volutpat ac. Ultricies tristique nulla aliquet enim tortor at. Cursus metus aliquam eleifend mi. Odio facilisis mauris sit amet massa vitae tortor condimentum lacinia. Iaculis nunc sed augue lacus viverra. Elit ut aliquam purus sit amet. Non pulvinar neque laoreet suspendisse interdum consectetur libero. Tincidunt eget nullam non nisi est sit amet. Ut diam quam nulla porttitor massa.

This text has 0 annotations

This text has 0 highlights
Previous Publications
This text has 0 annotations

This text has 0 highlights